In a communications environment that is continuously evolving, Wire-to-Wire adheres to three steadfast principles:
+  An intense, passionate focus on the work is essential to results.
+  Work with clients you like and respect and strive to ensure the feeling is mutual.
+  Shared vision, good people, and strong partnerships are essential. Period.
The Team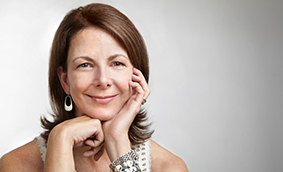 Renay Weissberger Fanelli is the founder of Wire-to-Wire. Prior to starting her agency, Renay was headquartered in New York where she served as vice president of corporate communications for Savills Studley, a global commercial real estate services firm. There, she oversaw all of the firm's public relations, advertising, content development, and marketing activities. Before that, she was an assistant director of The Greater Washington Board of Trade, a regional chamber of commerce and lobbying organization based in Washington, DC.
Renay is active in numerous professional, athletic, and community organizations, and currently serves on the on the board of the Alexander Valley Film Society. She previously was a director of SF Works, a non-profit focused on workforce training and development and co-captain of Tamalpa Runners' women's masters team. Renay is passionate about food and wine and, along with her husband Michael, is the author of "DISH," a guide to dining in San Francisco, New York, and other great cities.
Nadene Gallagher has been providing public relations, marketing, and corporate communications advisory services to the commercial real estate industry for more than twenty years. She began her career in-house with three major commercial real estate developers over a decade. Since then, she has been providing communication consulting services for developers, owners, investors, brokers, lenders, builders, contractors, architects, and professional service firms with large real estate practices. She develops messages for public relations campaigns and focuses on identifying client goals, developing long-term strategies, securing major media placements, and nurturing an extensive network of media contacts.
Cullen Curtiss is a writer and editor with more than 15 years of experience in print, web, and book publishing. Over the years, she has served as a content strategist, helping to develop the voice and messaging for many well-known brands, including AAA, Janus, and Verizon Wireless.